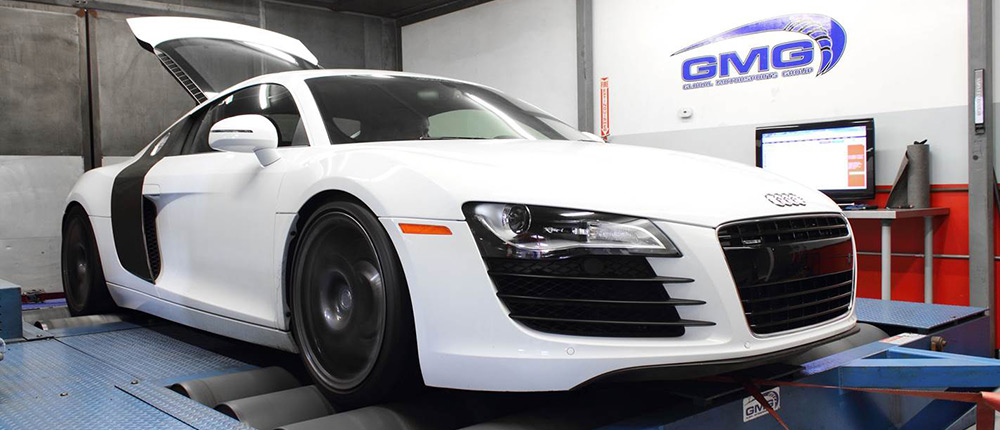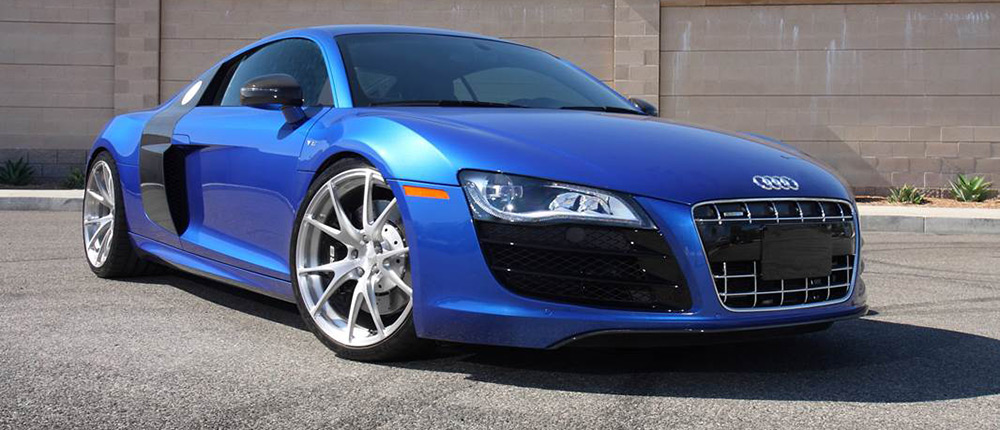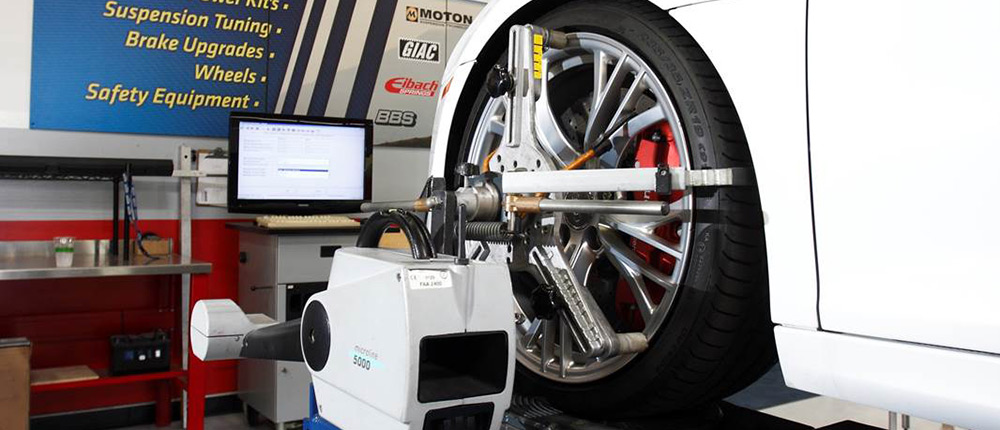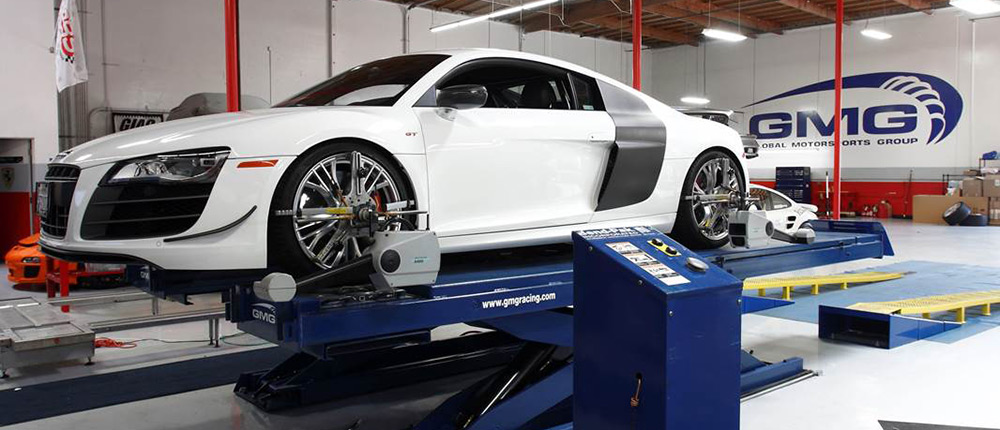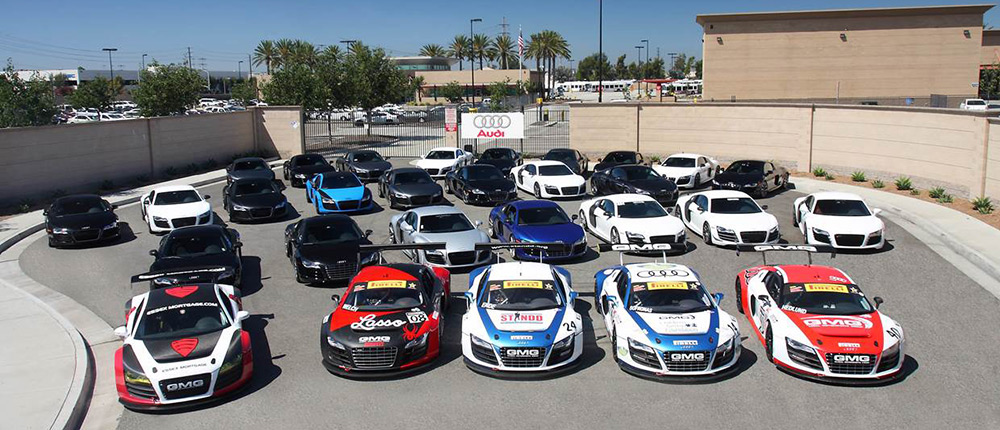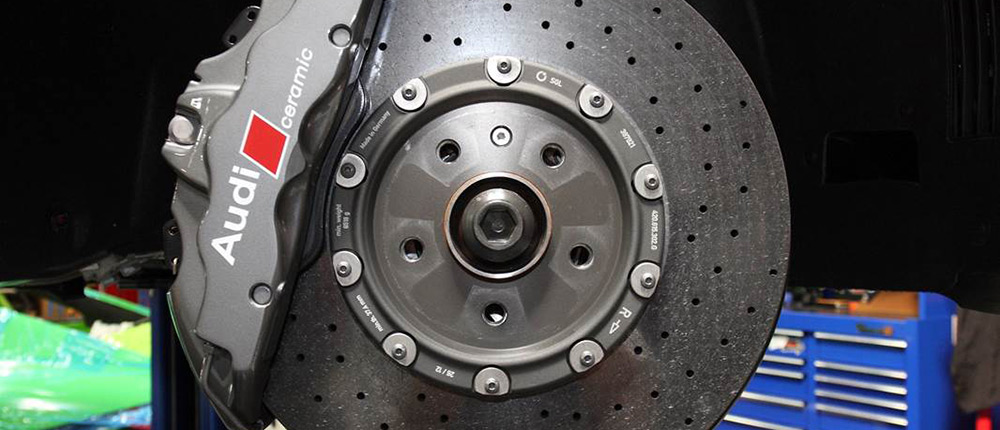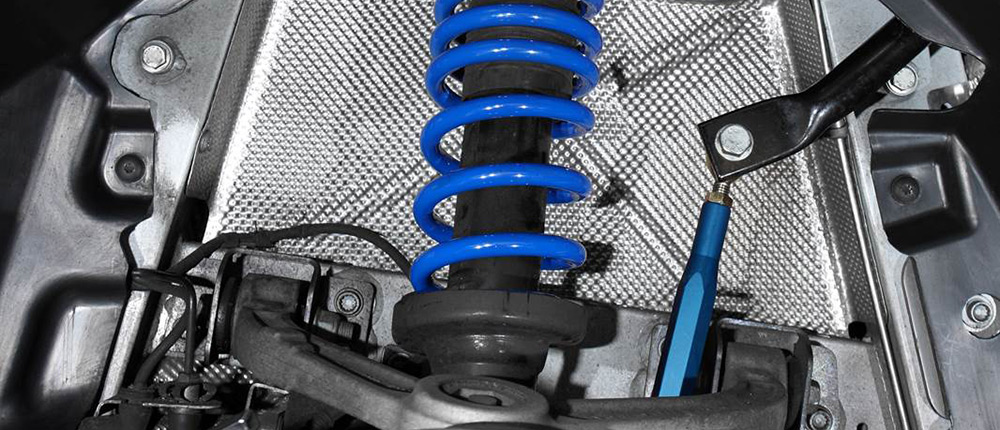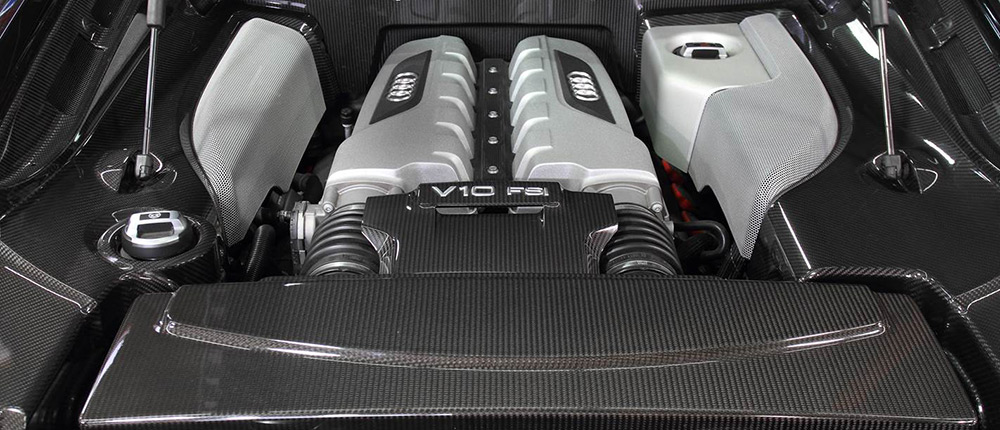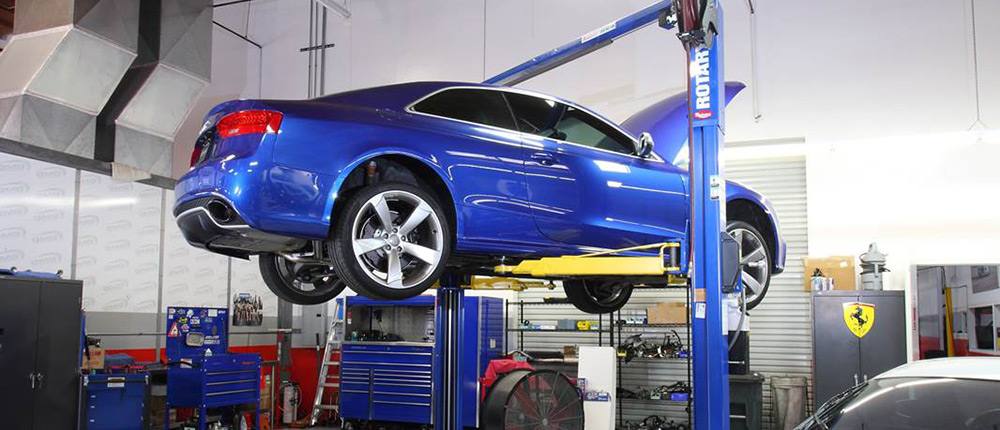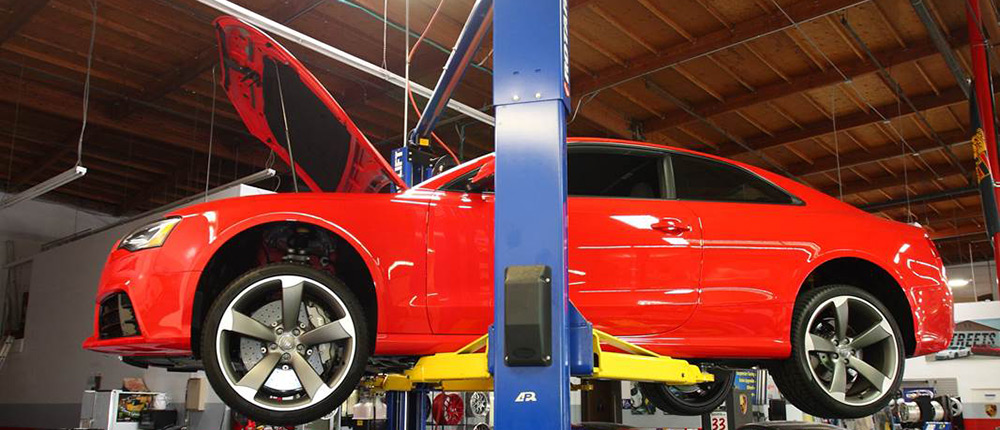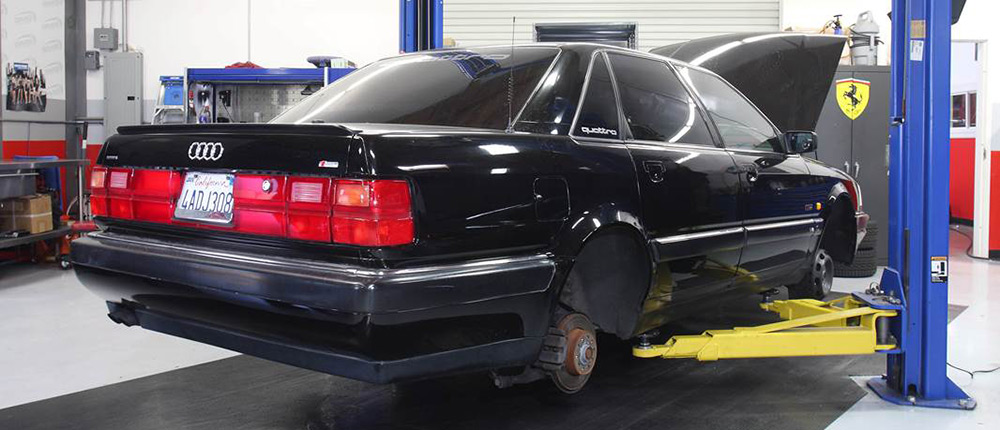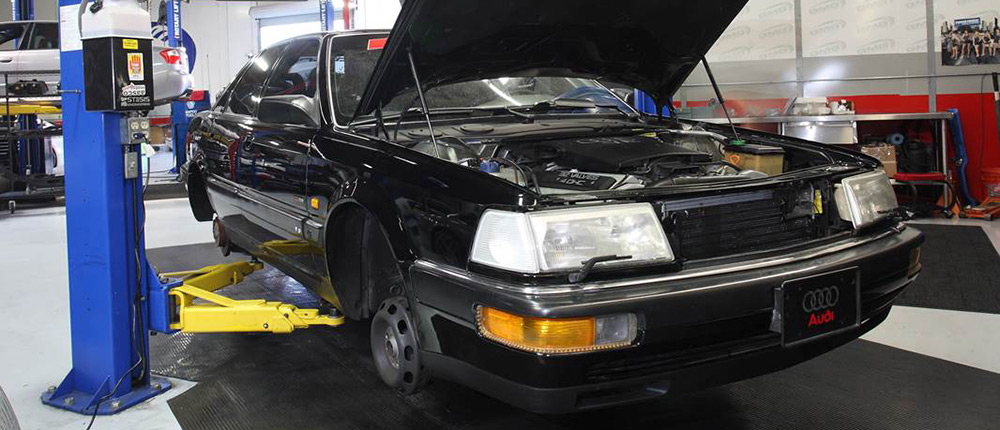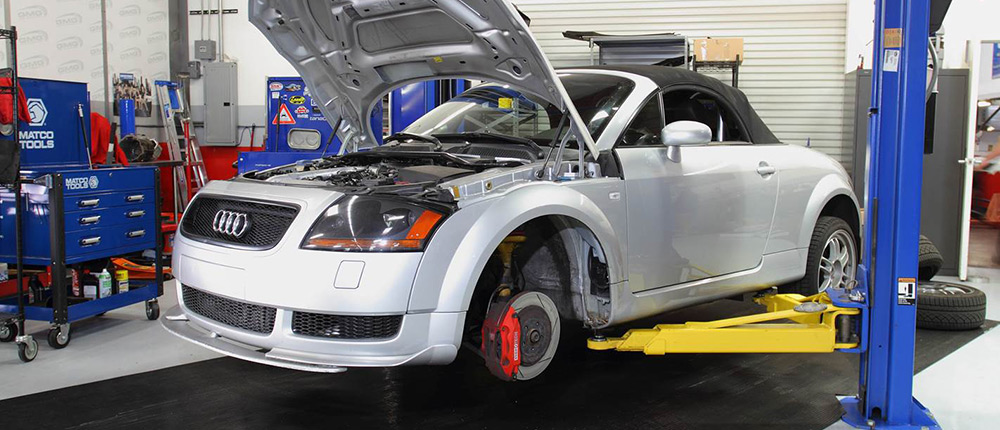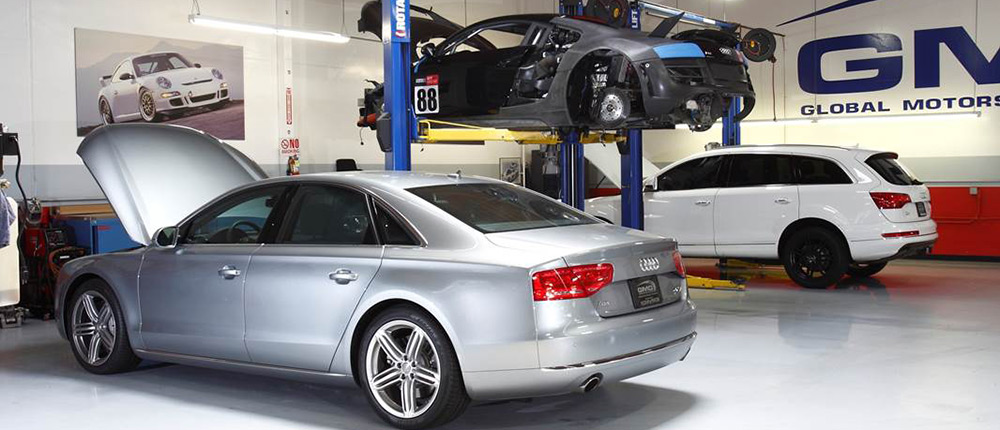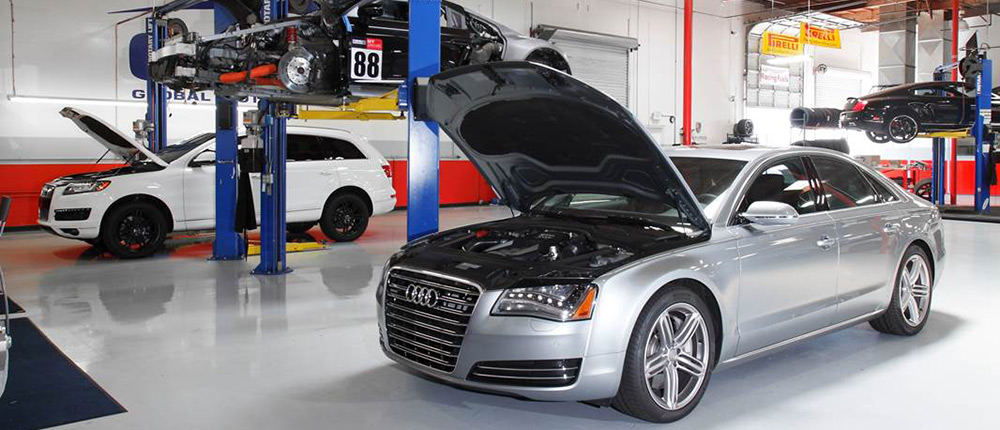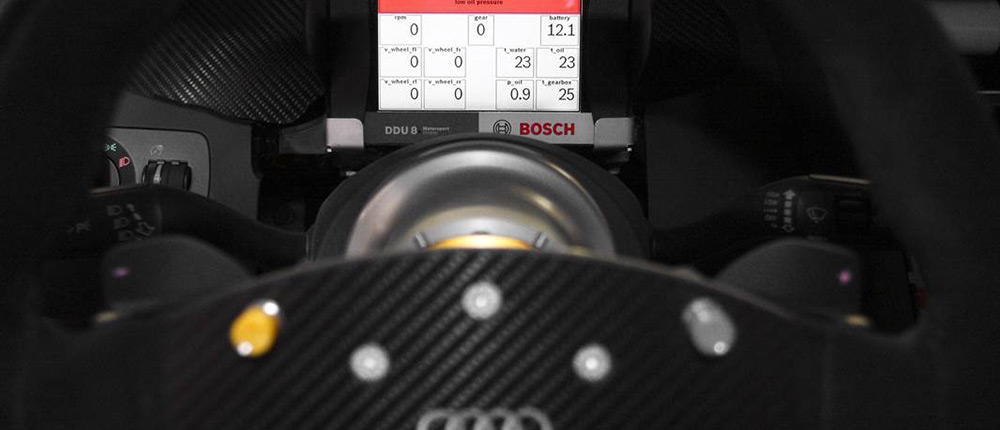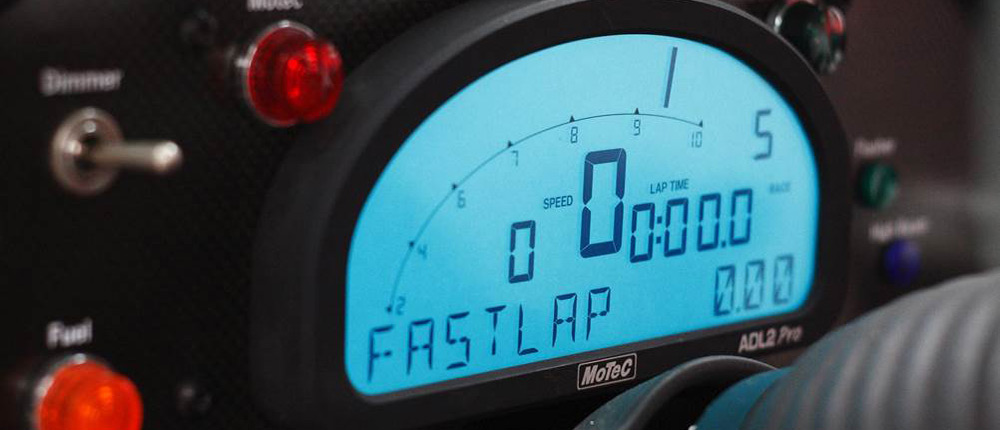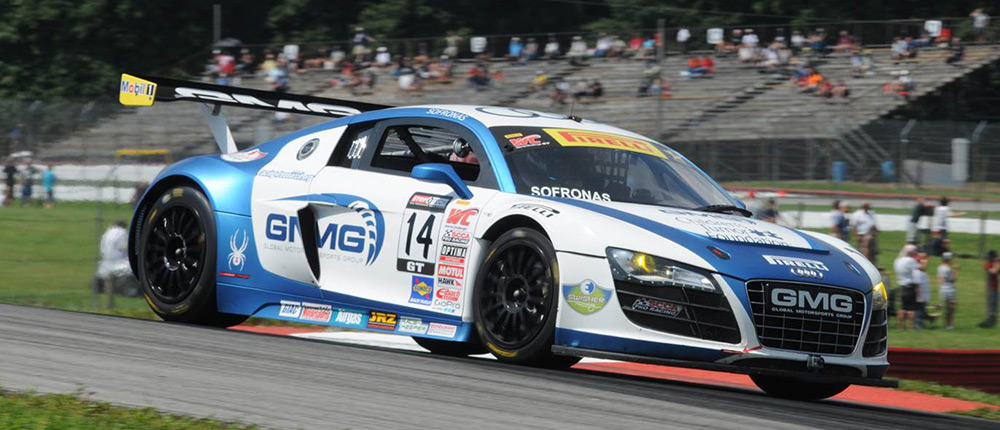 GMG specializes in the performance tuning of Audi automobiles. GMG is an authorized dealer and technological partner with many of the industry leading companies. We also engineer, develop and manufacture our own line of performance products and wheels under the GMG World Challenge and LMS lines. With the technology, experience, and knowledge transferred from our professional race program, these upgrades will further refine will further refine your road going vehicle.
GMG is a leading installer and tuner of standalone engine management systems from Motec, Link, and AIM. As a development partner with GIAC, we can go beyond the ECU reflashing offered by most shops and, instead, perform a custom calibrated software tune for your specific vehicle with your specific hardware.
Using our Mustang 500SE 2WD and 4WD chassis dynamometer housed in a sound proof cell, our dyno test cell is capable of producing a controlled environment and proper airflow to simulate all road and race conditions. The end result is a properly calibrated tune whether you are running a stock style ECU or a complete independent standalone ECU. GMG's dyno cell has been used by today's leading automobile manufacturers and top tuners as well as military contractors due to its real world performance figures and unsurpassed repeatability.
GMG offers a concierge service based around a driver's particular needs for each tuning project. Our staff is trained and well-versed in the needs of a particular driver and his or her intended use of the vehicle. Unlike most shops that sell parts out of a catalogue, GMG brand specialists have firsthand experience with the products, services and results involved around each vehicle modification. No two individuals are alike so no two vehicles are tuned the same way at GMG.
PROFESSIONAL SERVICE
GMG is proud to be the West Coast's leading independent Audi service facility, offering all aspects of routine maintenance and service for Audi automobiles. We are not just a successful race facility, but a complete all inclusive dealership alternative!
We specialize in all modern Audi model including:
R8 V8, V10, and GT
A8, and S8
A7, S7, and RS7
A6, S6, and RS6
A5, S5, and RS5
A4, S4, and RS4
A3
TT, TTS, and TTRS
Q3, Q5, and Q7
C5 and B8 Allroads
With over 25 years of automotive experience – 15 years working at Porsche/Audi dealerships – our service manager provides an exceptional level of expertise and concierge level service to all clients. Our technicians are factory trained and combined have over 50 years of experience in servicing and maintaining Audi cars. This diverse and extensive experience ranges from customer's daily drive vehicles to the GMG Racing fleet of competition racecars which participate in professional race series, championships, and events across the country. All services are carried out with the latest state of the art diagnostic equipment and genuine Audi parts and fluids to ensure that we maintain all aspects of your manufacturer's warranty.
Services Offered: 
Scheduled maintenance and service work from basic oil changes to major services.
Diagnostic work to troubleshoot drivability problems, poor performance, and intermittent problems.
All aspects of mechanical repairs including 15, 30, 45, 60, and 90k factory recommended service intervals.
Carbon cleaning for direct injection engines
Major engine repairs including valve jobs, head gaskets, reseals and more
Complete engine rebuilds from the ground up for all Audi automobiles
Gearbox servicing and rebuilding for both manual and automatic transmissions plus limited slip differential servicing and upgrades
Suspension repairs, component replacement, upgrades, replacement shocks, suspension links and specialty alignments.
Brake servicing and repairs from simple pad and rotor changes to more complex brake upgrades
Specializes in the flagship R8 models with knowledge acquired from our partnership with Audi Sport Customer Racing program
GMG technicians are equipped with the factory-specified specialty servicing tools and equipment needed to properly work on your specific Audi model. Diagnostic repairs are carried out by utilizing the latest information directly from Audi combined with years of real world experience working on your model.
Audi models from the mid 90's onward are serviced by GMG utilizing the Audi factory testers. All equipment and information are updated monthly from Audi to ensure that GMG's procedures are the most up to date all the way through to the latest models.
GMG is proud to be a technology partner to Beissbarth and is one of the exclusive facilities in North America to this technology since 2004. Beissbarth is the OEM supplier of alignment measuring equipment to some of the leading automobile manufacturers in the world including Porsche, Audi, Mercedes, BMW, VW and Rolls Royce as well as the chosen aligner for Porsche Motorsport on the 911 GT3R Hybrid.
The Beissbarth alignment machine is one of the most technologically advanced on the market, which is not a surprise considering Beissbarth has been manufacturing this type of equipment for over 100 years. The aligner is so precise and advanced that it is also used as a measuring device for collision repair to pinpoint problem areas. It even has the ability to compensate for lowered vehicles and vehicles with suspension geometry out of factory specifications.
Whether your car is stock and in need of alignment or your car has been lowered and you need to ensure it is aligned properly to minimize tire wear, GMG technicians will get the suspension geometry into perfect specifications, be it factory or custom, without any problems.
The level of equipment and training that each of our technicians receive has made GMG the facility that many dealers and other shops in Southern California subcontract their alignment work to. GMG is the shop of choice when others can't get a car into specification or if they have a car that is modified beyond the scope of a standard alignment machine.
For those customers who require more track-oriented alignments, GMG offers specialized care and expertise including setting rake, adjusting ride height, corner balancing and more.
EQUIPMENT